Contest sponsored by Chicco to devise a new format of ride-on toy for under 5s.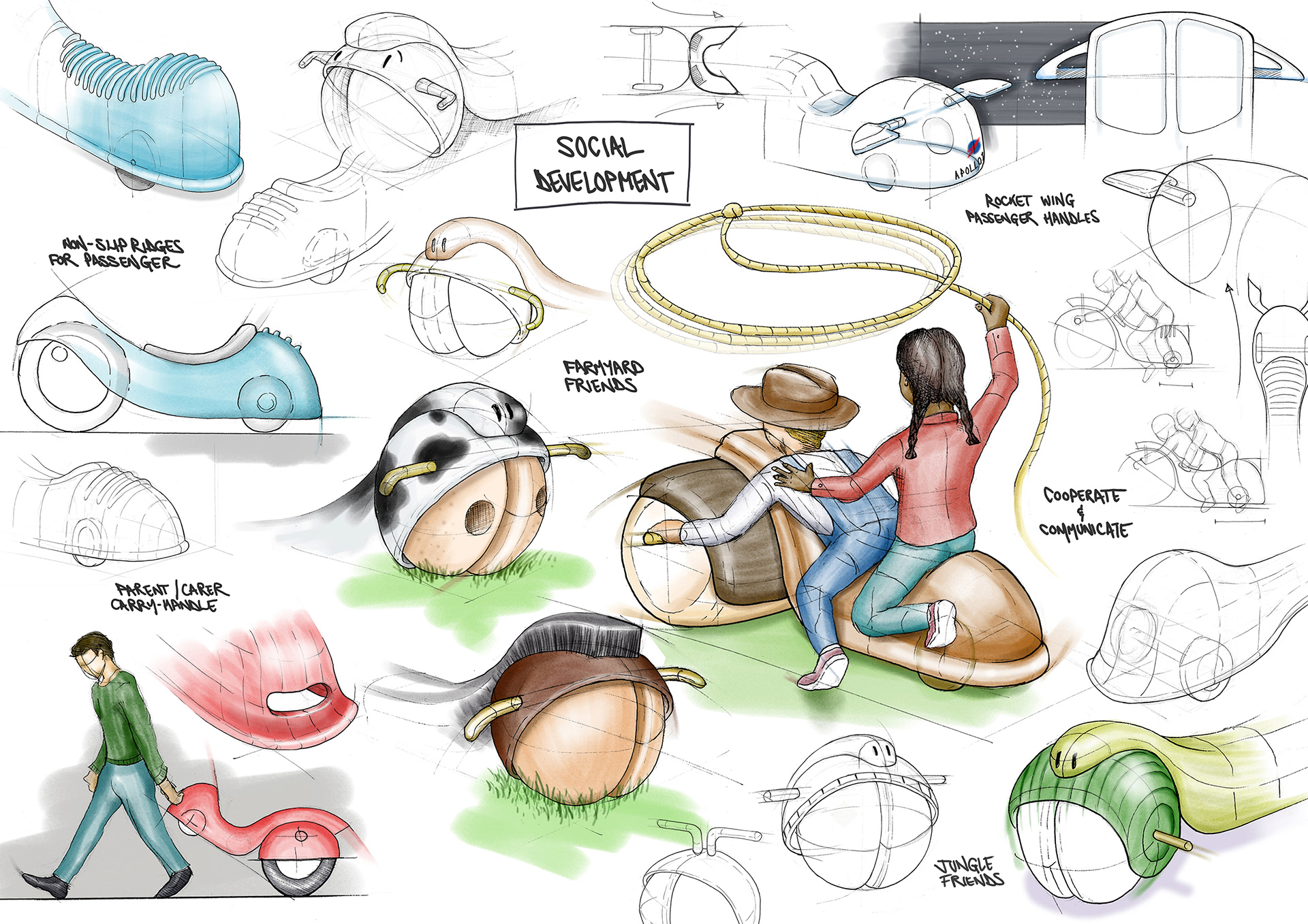 In many existing ride-on products the child sits upright, using primarily their legs.
Sitting forward to steer they must co-ordinate balance and movement across the whole body.
This pose promotes development of important trunk muscles supporting the spine, and posterior support of the head.
The greater degree of body contact in this 'hugging' pose helps create a bond with the product, and simulates the dynamic pose of diving or flying.